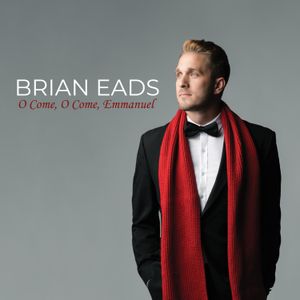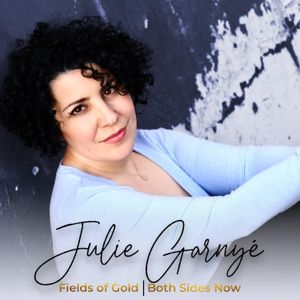 Nashville, TN (November 6, 2020) – Club44 Records is thrilled to release new music for two amazing artists today. Julie Garnyé's highly-anticipated single, "Fields of Gold / Both Sides Now," and a surprise holiday track from Brian Eads, "O Come, O Come, Emmanuel," are both available on all digital platforms. 
"Fields of Gold / Both Sides Now" debuted on Jim Caruso's online show Pajama Cast Party on August 3, and the performance caught the attention of Club44 owners.  The intricate cello/vocal arrangement begged to be enjoyed by people over and over again. 
"I feel so incredibly fortunate to be surrounded by such smart and talented people," exclaims Julie. "Rene Ruiz, for planting the seed to record 'Fields Of Gold,' Lance Horne and Eleanor Norton for sculpting and creating this beautiful music and Jim Caruso for gifting me a public platform in which to introduce the song. And then, the icing on an already delicious cake, to be asked to partner with Wayne (Haun) and Joel (Lindsey) and all at Club44 Records to give this song an even wider platform - I just feel like a very lucky lady to have the support of this record label and all of these amazing people in my life." 
Garnyé continues, "My hope is that this single will touch the heart of the listener in ways they never thought possible. I want them to hear these songs in a different way, to understand these lyrics like never before, to enjoy instruments they don't normally get to hear, but in a new way." 
With the Les Misérables national tour suspension, conductor and musical director Brian Eads found himself with more time on his hands recently. He took the opportunity to arrange and record a song for the Christmas season. Brian shares, "Upon returning to Nashville from a three-year tenure as Music Director of the Les Misérables North American Tour, I was faced with the looming question: 'What do I do now?' The growing COVID-19 pandemic dealt a catastrophic blow to the performing arts industries, and all of Broadway was shut down for the foreseeable future. As a musician, my instinct is to create; to perform; to collaborate; to share music with others in hopes that it will brighten their day. What better way to do that than to offer a little glimmer of hope for the Christmas season!" 
"To Wayne, Ernie (Haase), Joel and everyone at Club44 Records who work tirelessly to keep hope alive during these trying times, a very heartfelt THANK YOU and virtual hug! I hope every listener enjoys this poignant arrangement of 'O Come, O Come, Emmanuel,' and may the message of this music fill your hearts and minds with hope as we eagerly await a brighter day." 
Wayne Haun, co-founder of Club44 Records, is elated to showcase these songs and artists with these two recordings. "Julie doesn't just think outside-the-box. She obliterates the box and creates her own world of imagination and perfection. There's a reason she's one of the first-called vocalists in our industry. She's that good! And Brian has always been known in the music industry for his work behind the scenes and in the orchestra pit conducting some of the greatest works ever. But his expertise as an arranger and performer is stunning." 
Both "Fields of Gold / Both Sides Now" and "O Come, O Come, Emmanuel" are distributed by Provident/Sony Distribution.
###
ABOUT JULIE GARNYÉ:
Julie Garnyé is an actress, singer, voiceover artist, writer, producer and director. She was most recently seen as an original cast member of the first national tour of the Broadway hit Come From Away and has played the role of Bulda/Queen Iduna in Frozen Live at the Hyperion Theatre at the Disneyland Resort. She is also the singing voice of the fairy Lyria in the Tinker Bell series of films for Disney Animation. 
Her theatre career highlights include Grizabella in the national tour of the musical CATS, Broadway's HAIR in Concert and CHESS in Concert. She was also in the Summer Musicals appearances at The Hollywood Bowl: Les Misérables, Chicago and Mamma Mia!. 
She has sung with numerous symphony orchestras, including the San Diego Symphony, The Dallas Pops and The LA Philharmonic, and has performed with musical greats Josh Groban, Carole King, Stephen Schwartz, Kristin Chenoweth and jazz legend Dave Brubeck. She is the 2020 Los Angeles SCENIE Award Winner for Performance of the Year (Jenny Steinberg in It Shoulda Been You). 
Follow Julie on her website, Facebook, Instagram and Twitter, and listen to her music on YouTube.
ABOUT BRIAN EADS:
Most recently, Brian served as the Musical Director and Conductor for the National Tour of Les Misérables.  Brian received his Master of Music in Orchestral Conducting from Florida State University and his Bachelor of Music in Piano Performance at Delta State University. Currently, he is a doctoral candidate in Orchestral Conducting, Indiana University. Guest conducting credits include Great Lakes Chamber Orchestra, Mississippi Symphony Orchestra, North Mississippi Symphony Orchestra, Princeton Festival Orchestra and the Lima Symphony Orchestra. His orchestral arrangements have been performed by the Indianapolis Chamber Orchestra and Chorus, Madison Symphony Orchestra and Chorus, Kalamazoo Symphony Orchestra, Nashville Symphony Orchestra and the Chicago Symphony Orchestra.
Follow Brian on Facebook or Instagram, and listen to his music on Spotify or Apple Music.