Reviews by Rob Lester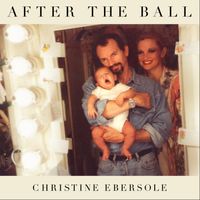 CHRISTINE EBERSOLE 
AFTER THE BALL 
Club44 Records 
CD, Digital
Some bets are, more than others, reliably "sure bets." I'm happy to report a prime example of predictable success. It's hardly a surprise that another recording by Christine Ebersole will once more be a parade of plush pleasures: classic songs by major writers of stage and screen musicals, with her luscious soprano investing them with integrity and class. After the Ball is all that. And once again the music is led by pianist/arranger Lawrence Yurman who also helmed the proceedings for her collection of Noël Coward material and two musicals she starred in (both with scores by Michael Korie and Scott Frankel): Grey Gardens and War Paint. 
Arrangements that allow us to revel in Christine Ebersole's golden high notes make for highlights, whether she's in "legit" formal mode, in grandly sweeping strokes, or more casual. Mairi Dorman-Phaneuf's dignified cello playing is a big asset in the tiny band that is completed by John Benthal on guitar and banjo (with Larry Saltzman guesting on guitar on "Autumn Leaves"). This new collection is informed by a theme, although there are no liner notes at all that would have spelled it out. However, if one picture is worth a thousand words, the photos of the lady and her family let you imagine text and context. Careful listening and some knowledge of singer and songs will reinforce your deductions. As the lyrics pile up, it's clear this is a fond look at the past with some reluctance to have to bid it farewell. 
Knowing that Christine Ebersole and her husband adopted three children, now grown up, will give you special appreciation for the set's exquisite and engaging centerpiece blending three items. "Little Green," written by Joni Mitchell about the biological daughter she gave up for adoption is poignancy-plus. It leads into awestruck delight expressed via Rodgers & Hart's "Wait Till You See Her," which we can now see becomes about parental pride and joy. And, for good measure, this montage gets extra kid-friendly by cozying up to Frank Loesser's "Inchworm" from the score of the musical film about the famed writer of fairy tales (Hans Christian Andersen). 
In this mama's hands, the plucky 1930 "My Baby Just Cares for Me" is about an actual infant's affection (the noun "baby" and matching pronoun soon become plural and the celebrity names in the original lyrics are tossed out in favor of kiddie TV faves of yore, Mr. Rogers and Howdy Doody). Right in season is the perennial "Autumn Leaves," but this tenderly rendered version (with a marvelously melancholy cello solo) becomes about recalling days with a precious child instead of a now-absent romantic partner when the lyric picturing "the sunburned hands I used to hold" becomes "the tiny hands I used to hold." The empty nest is full of thoughts of the old days, and the sentiment resonates. Personal perspective feels universal. (Isn't that the key to an actor or singer connecting with the audience?) 
But the M.O. about looking back looks pretty obvious right from the start. The first three tracks are time-traveling snapshots, all featuring melodies of Jerome Kern, although each with a different lyricist and two are medleys with non-Kern songs, with the paired pieces informing each other. For example, "Yesterdays" (Kern and Otto Harbach) segues into a specific yesterday of a sensory-loaded "Lazy Afternoon." "I'm Old Fashioned" stands on its own to embrace lyricist Johnny Mercer's list of sweet unchanging things and reject "passing fancies." After the Ball starts with its 1891 title song by Charles Harris (here just listed as Public Domain) which dances us elegantly into an antique era's sad saga. It leads us into the present time, predicting how the evening now being experienced will be a relished recollection: "Someday, when I'm awfully low/ And the world is cold/ I will feel a glow just thinking of you/ And 'The Way You Look Tonight'" (Kern and Dorothy Fields). It's nostalgia all around. 
Oh, it may be an unintentional coincidence (or proof that I'm thinking too much about these connections) that "After the Ball" was interpolated into Kern and Oscar Hammerstein's score for Show Boat, for known period flavor, and that this recording ends with a Hammerstein lyric, 90 seconds of time well spent with another view of remembering, "When I Grow Too Old to Dream." That piece with music by Sigmund Romberg then quotes the melody "After the Ball" as a P.S./full circle moment. You get extra points for thinking it would have also been perfect Kern-connected tie-ins if this performer sang "Bill," since that's her husband's name, or "The Folks Who Live on the Hill" about a contented couple whose kids have grown and move away, but she's already done both of those on prior recordings worth investigating–the earlier "sure bets."

Originally from https://www.talkinbroadway.com/page/sound/october1722.html