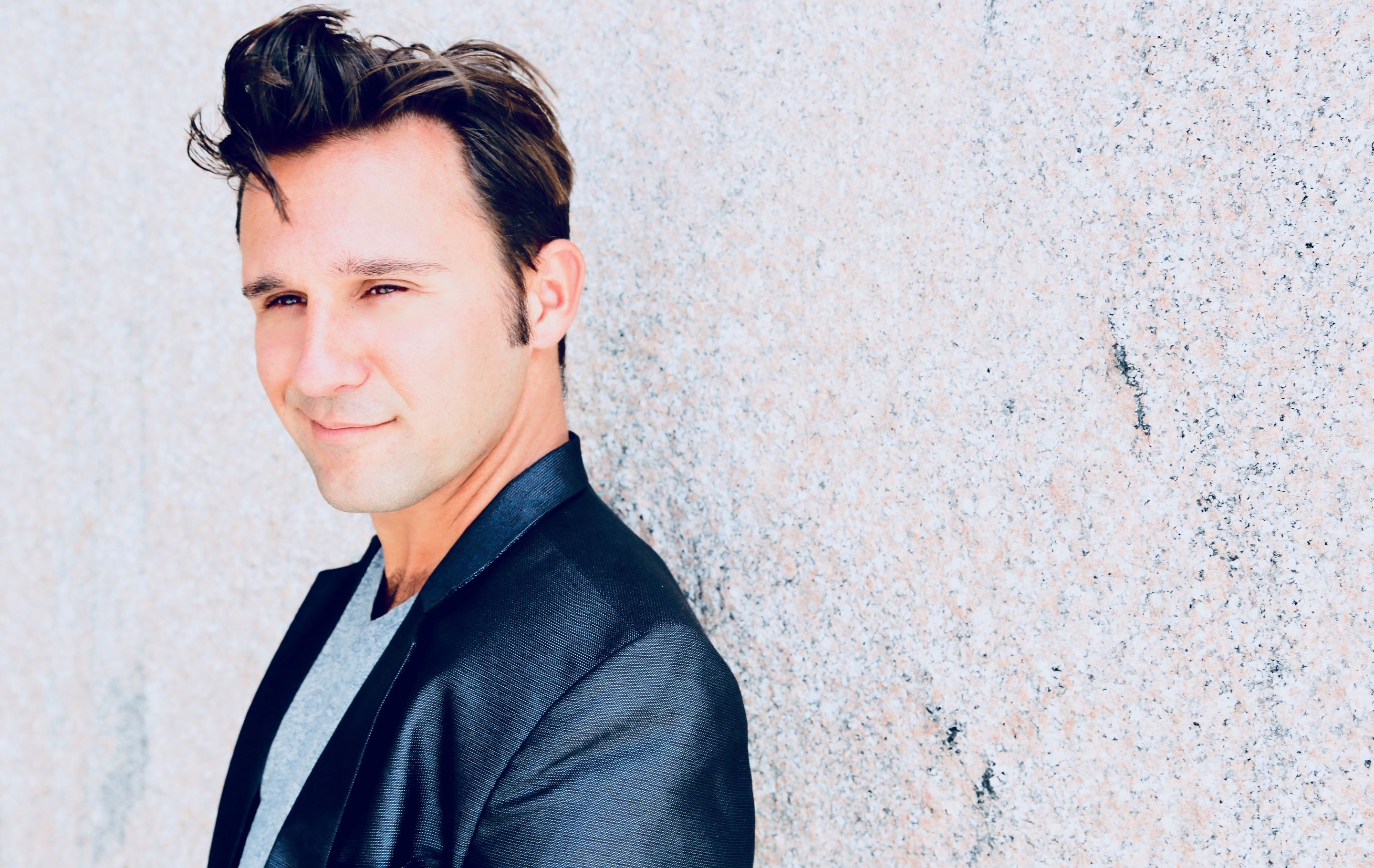 Nashville, TN (December 3, 2020) – Club44 Records is pleased to announce the signing of Nicolas King to its evolving roster of music business greats. 28-year-old King began his music career at the tender age of four and has shared the stage with music business royalty, including a 10-year stint on tour with the incomparable Liza Minnelli. Set for a January 2021 release, King's project is a collection of songs he's performed over the course of his career. 
King expressed his enthusiasm about joining the fast-growing record label, "I am so happy to be teaming up with Club44 Records for what is, I hope, the first of many collaborations together. Putting this collection together was great fun, but having the marvelous Club44 team backing me is nothing short of an honor! I'm thrilled to be a part of their family." 
Label co-owner, Wayne Haun, echoed the sentiment, "I was first introduced to Nicolas King's talent by a friend who bought me a ticket to a concert. I had a lot on my mind and a lot of work to do, and I wasn't really in the mood for a concert. But by the time Nicolas was into his second verse, I didn't care what was going on in the world. I was mesmerized. His ability to interpret a lyric, and the way he holds the audience in his hand, is effortless. I knew that night he needed a big seat at 'The Club.'  We are so excited to represent him." 
King is joining a growing list of talented artists on the Club44 label, which includes notable artists such as Linda Lavin, Billy Stritch, Jane Monheit, Jim Caruso, Klea Blackhurst and Brian Eads. To learn more about Nicolas King, visit him online at www.thenicolasking.com. 
### 
ABOUT NICOLAS KING: 
Nicolas King has been performing since he was four years old. He was in three Broadway productions ("Beauty & The Beast," "A Thousand Clowns" with Tom Selleck, and Carol  Burnett's "Hollywood Arms," directed by Hal Prince) before the age of 12. He has also appeared in many national television commercials, including the award-winning 'Oscar Mayer Lunchables' commercial. King has appeared on TV talk shows, such as "The View," "The Today Show," "Sally Jesse Raphael," "Liza & David" and was on "The Tonight Show" with Jay Leno twice, including Leno's final week as host in 2014. 
He is the recipient of the Talent America Award, the Julie Wilson Award, the Bistro Award for Outstanding Performer of the Year, the AMG Award for Artist of the Year and the Legends Award for his contribution to the preservation of the Great American Songbook. He has performed alongside Tony Danza, Andrea McArdle, Jack Jones, Lainie Kazan, Donna McKechnie, Faith Prince, Billy Paul, Jennifer Holliday, Debby Boone and Linda Lavin. At the age of 11, he began touring with the legendary Liza Minnelli as her opening act and was a mainstay on her tour for 10 years. 
Among the venues he has played are Carnegie Hall, Lincoln Center, Birdland, 54 Below, Chicago Shakespeare Theatre and Crystal Cruises. His latest album, "Act One: Celebrating 25 Years of Recordings," will be released in 2021 and will feature collaborations with Jane Monheit, Norm Lewis, hit-maker Charles Calello and longtime musical director Mike Renzi. 
Follow Nicolas on Facebook and Instagram enjoy his music on YouTube, Spotify, Apple Music and Amazon.