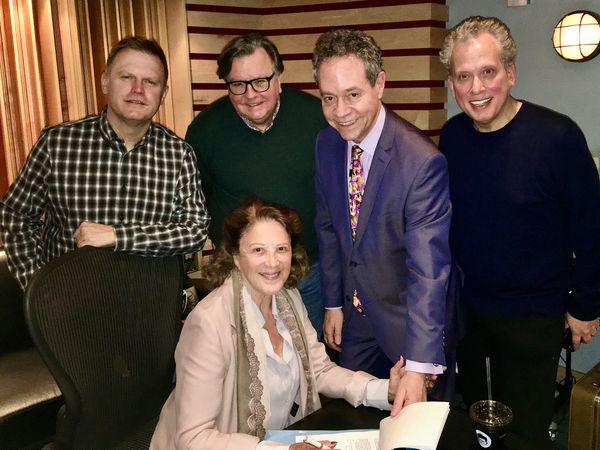 Pictured front: Linda Lavin 
Back L-R: Wayne Haun & Joel Lindsey (Club44 Records); Mark Sendroff, Esq.; Billy Stritch


Nashville, TN (January 14, 2020) – Club44 Records is thrilled to announce the signing of the lovely, legendary Linda Lavin to the label. Linda is well known for her television and Broadway roles for which she has been awarded multiple Tony, Golden Globe and Emmy Awards. At 82, she is recording her second CD project which honors the American Songbook. 
"My life became a dream-come-true when genius record producer, musician, singer, orchestrator Wayne Haun asked me to record for his company, Club44 Records," Linda shares. "The collaborators and contributors on this project are just amazing: uber genius Billy Stritch who is my music director, arranger, producer, pianist and constant guiding light; Jeff Barone on guitar; Tom Hubbard on bass; Daniel Glass on drums; and my special guest, jazz violinist Aaron Weinstein is just brilliant! How could I be closer to heaven than with a band like this? I'm truly over-the-moon and cannot wait to share this new music with you all!" 
"Linda has always championed the American Songbook," explains Wayne Haun, "and I stand in amazement as she carefully chooses and researches her material. It's as if a song becomes a new role for her, then she brings the song to life. When you combine her talent with the incomparable Billy Stritch, the end result is stunning." 
Linda's project, Love Notes, will release on March 27 to retail and digital markets worldwide and will be distributed by Sony/Provident Distribution.